Bus News: Issue 346 26 Sep 2008
Share this article:
Optare closes Rotherham plant but redundancy risks remain elsewhere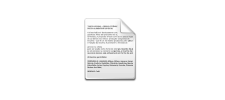 Production of the Alero minibus will transfer elsewhere at Optare
AIM-listed bus manufacturer Optare has announced that it is to close its Rotherham factory as part of a shake-up of the business in the wake of a reverse take-over with Blackburn-based Darwen Group.
The plant, which is located in Hellaby, is primarily engaged in completion of Optare's Solo model, which are delivered part built from Leeds and also the main site for manufacturing the Alero low floor minibus. It is also the base for the group's Unitec aftersales support...