Business Back-Up Lead Story: Issue 345 12 Sep 2008
Share this article:
Axis and Secure-IT enter first UK bus market with AXIS network cameras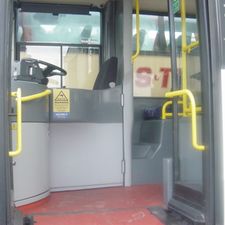 THE AXIS 209FD-R, Axis's network camera specifically designed for use in transportation applications, has been installed by Axis partner PC-1 and Secure-IT on behalf of EST Buses based near Bridgend, South Wales.
PC-1 was approached to partner Secure-IT and installed a solution comprising three AXIS 209FD-R network cameras per bus operating on public routes between Cardiff and Llandow. As part of the solution one camera is installed looking out through the front windscreen to...