Regular Feature: Issue 340 7 Jul 2008
Share this article:
Environment offers a new dawn for rail
Environmental criteria are now more important than ever in choosing transport policy, with change being driven at a European level. But what does this mean for transport, and for rail in particular? Matthew Ledbury reports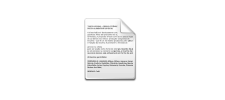 'Rail companies will have to grab the opportunity. For the rail sector adjusting to a lower carbon world offers an open goal and companies would be foolish to ignore this'
Matthew Ledbury
The use of environmental criteria when deciding on transport policy has never been more apparent than it is today. Cutting emissions of greenhouse gases is now one of the biggest political priorities not only in Europe but in most industrialised countries around the world, with countries striving to meet the relatively mild targets outlined in the Kyoto Protocol while also negotiating more substantial goals to replace it. And transport is proving to be the most intractable area to change,
with...