Events & Services : Event : New Funding Mechanisms for Transport Infrastructure

Conference
Location:
50 Broadway
London
Phone:
020 7091 7861
Fax:
020 7091 7966
Email:
Send Email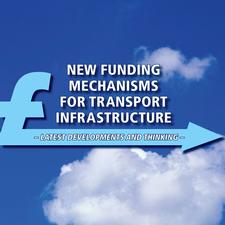 New Funding Mechanisms for Transport Infrastructure
Latest developments and thinking
10 Feb 2012
** Last chance to book **
Investment in new, high quality transport infrastructure is essential to generating growth and maintaining the UK's position as a leading world economy.
However, traditional sources of funding are severely restricted and the means by which such funding is allocated is being reviewed – witness the recently announced consultation on distributing the DfT's local major transport project funding.
Against this backdrop, new funding mechanisms need to be explored and fresh approaches to public-private partnerships developed. This conference will put the spotlight on attempts to do just that, by bringing together the latest practice and thinking in the field.
Confirmed speakers include:
John Dowie, Director – Local Transport, Department for Transport

Jason Gooding, Project Manager, Nottingham City Workplace Parking Levy

Professor Tony Travers, London School of Economics

Nick Maltby, Partner, Bircham Dyson Bell

Martin Tugwell, Deputy Director for Growth and Infrastructure, Oxfordshire CC

Philip Milne, Director, Ernst and Young

David Carter, Technical Director, Parsons Brinckerhoff



Download the full event programme
Delegate Rates: