Advertising with us
---

Intelligent advertising...
Your advertisement will only appear on articles or jobs aimed at your target audience*. To help you optimise your ad spend, your advertisement won't expire until it has been shown to at least 15,000 people within your desired criteria.

With over 8 years of targeted web advertising experience*, we know that broad adverts over multiple pages lose their impact, become page 'wallpaper', and fail to generate significant response, so...

We make sure you don't waste your advertising budget pushing your services to the wrong audience.  Make every view and click count!

Banners and events are only displayed when they match the readers specialisms.


Download Pricing and Technical Information
---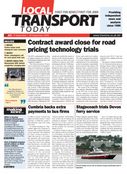 Your advertisement in Local Transport Today reaches an audience of up to 20,000 readers, including decision makers in central Government and at almost all the UK's local authorities, as well as passenger transport executives, engineering and transport planning consultants, professional associations, universities, think tanks and pressure groups.
Regular advertisers can take advantage of an insertion in the LTT directory of specialist advice and services. Alternatively you may prefer to concentrate your advertising budget on a display ad strategically placed within one or more of our special features or supplements, such as the World Transport Consultancy magazine or the annual ITS Review.
Download for our latest rate card or contact Dion on 0207 091 7895
LTT offers you a comprehensive fortnightly news service, with independent, authoritative analysis, in-depth features on the latest issues, and the largest and brightest recruitment section in the transport planning field: jobs-in-transport.com
---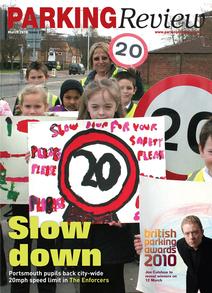 Parking Review is the premier publication in the UK parking sector providing unrivalled news and feature coverage to a professional audience. It offers opportunities for display, directory, recruitment and tender advertising.
Since its beginnings in 1989 as a bi-monthly journal our family has grown to include key annual events such as the British Parking Awards, Parking World and Parking & Property — events that offer a number of effective advertising, exhibition, sponsorship and promotional opportunities enabling you to engage with an audience of parking managers, facility managers, consultants, developers and other key players in the sector.
Download Parking Review Media Pack 2017
Unique service...
Chart the sucess of your adverts
Live tracking: Inspect the number of views and CV's of jobseekers interested in your vacancy
Free email alerts every time you post a new vacancy.
Build up a portfolio of jobseekers CV's by posting multiple vacancies
Launched in April 2005 Jobs-in-Transport.com has rapidly established itself as the most valuable resource for job seekers in this sector.
Jobs-in-Transport.com is growing fast...
Over 15,000 visitors a month by tranportation professionals
Every week we email details of new jobs to more than 10,000 jobseekers at all levels within the transport profession
Jobs-in-Transport.com offers a unique service...
Vacancies in:
Transport planning, engineering, modelling, bus, rail, parking and safety, aviation, highways and traffic, community transport, ITS and logistics.
For: directors, officers, managers, planners, consultants, engineers, modellers, and graduates
---


* Based upon Jobs-in-Transport.com, launched in April 2005