Ben Colson: Issue 362 15 May 2009

Share this article:
Looking at the past is a chance for us to learn
Recent weeks have seen a plethora of anniversaries that have significance for the industry. Ben Colson argues that there is nothing wrong with looking back as long as we examine past mistakes and learn from them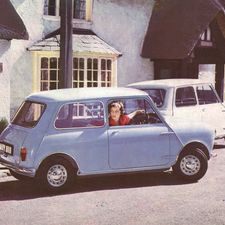 The launch of the Mini in 1959 led to an explosion in private motoring that many feel exacerbated the decline of many of Britain's bus services but there were other factors at work too
Ben Colson
Nostalgia, they say, ain't what it used to be. I was going to write a heavyweight piece on the oppressive weight of regulation on the industry but I was struck by a
coincidence of anniversaries the other weekend, and so have changed my plan.
You probably picked up on three anniversaries over the recent holiday weekend. Without doubt the most important was the 30th anniversary of the last episode of Fawlty Towers, that monument of British television comedy. Probably better...