About us
"Our product is the editorial, and at times of change like this professionals need to be informed and have a understanding of what is happening in their market. Our comment and analysis provide this information, and affords our readers with some foresight."

Rod Fletcher, Director, Landor LINKS Ltd.
TransportXtra.com is the ultimate transport resource featuring the news and analysis & comment from the leading transport trade press, as well as a sophisticated documents library.

TransportXtra contains the latest transport intelligence from the Landor LINKS portfolio of publications including Local Transport Today and Parking Review as well as New Transit Magazine* it's extensive archives and the now retired Transit journal.
---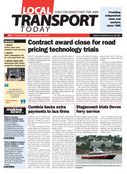 Local Transport Today is dedicated to providing you with the detailed knowledge that is essential to informed transport planning and project delivery.
Our ability to do so is grounded in an editorial team with first-hand experience not only of technical writing, but also of local government, politics, research and analysis.
LTT has provided an unrivalled fortnightly service of news and analysis since 1989.
LTT offers you a comprehensive fortnightly news service, with independent, authoritative analysis, in-depth features on the latest issues, and the largest and brightest recruitment section in the transport planning field: jobs-in-transport.com
---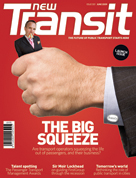 New Transit is designed to meet the changing needs of the passenger transport sector and map out the future of the sector's vital role in a changing society. Our focus is on the forward-looking and the pioneering- putting the spotlight onto the issues and challenges of positioning rail, metro, tram, bus and other emerging modes as key elements in the matrix of sustainable mobility for the 21st century.

Our view is wide-ranging in terms of both technologies, markets and countries. Simply, we want to describe and discuss what is most significant and best.

New Transit was established in June 2009. This monthly magazine maps out, through in-depth analysis and interviews and comment, the future for the passenger transport sector.

The audience is 3000 plus professionals who are responsible for the future shape of the sector.
*From 01-04-2012 New Transit is owned and managed by Contact Plus 24 Ltd.
---

Parking Review is the leading news magazine for the parking industry.
Parking Review was launched in 1989 by managing editor Mark Moran. It has grown to become the definitive source of news and intelligence on the UK and international public and private parking sectors.

Every month Parking Review provides unrivalled news, views and analysis of the latest developments in both the on and off-street parking sectors.

The magazine is read by management level professionals in public and private sector parking management and covers everything from local authority parking enforcement to the refurbishment of multi-storeys, residents' parking permit schemes and the management of shopping centre car parks.
The Enforcers Magazine

The Enforcers is Parking Review's quarterly supplement dealing with the emerging civil enforcement sector. The magazine looks at new trends in on-street parking and highways enforcement, street-scene management, tackling enviro-crimes and tackling anti-social behaviour.
---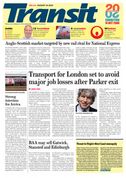 Transit
, established in 1995 was the UK's leading
passenger transport
journal, providing news, analysis and comment on the
bus, rail
and
light rail
scene.
Widely read by rail, light rail and bus operators, local and central governments, the city, consultants and suppliers, Transit delivered comprehensive news coverage.
As the industry matured, so did information delivery techniques and consumption. Transit ceased publication in May 2009 and was superseded by New Transit Magazine + TransportXtra.

New Transit, established mid June 2009, provides industry-leading comment and analysis in print, whilst TransportXtra, (launched October 2008,) serves as primary passenger transport news resource with the latest news and commentary updated daily.
---

---