In brief: Issue 362 8 Jun 2009

Share this article:
New Transit coming 23rd June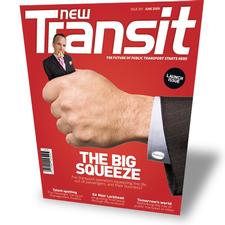 Find out what life is like for Sir Moir Lockhead, head of rail and bus giant First Group. Lockhead muses over 20 years at First Group's helm, talks about the future of the industry and reflects on First's enviable position as a success story during the recession.
The ground-breaking new-look, monthly magazine is generating a lot of excitement amongst transport circles who are eager to see if new Transit maintains its reputation as a "top class business analysis, commentary & features" publication.
The Omnibuses 2.0 blog explores Transit magazines rich 14 year history and eagerly anticipates New Transit. They remark: "It will concentrate on a monthly (not fortnightly) magazine with greater comment & analysis, while expanding its web-based daily news delivery service via TransportXtra.com."
Issue 1 of New Transit, will be out on the 23rd of June.
To renew/subscribe, visit the TransportXtra shop.