Rail News: Issue 362 20 May 2009

Share this article:
Bransons bids £1bn WCML upgrade for franchise rehaul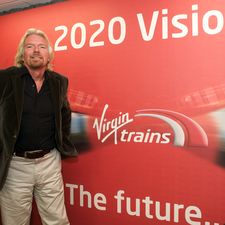 Meera Rambissoon
Richard Branson, chairman of the Virgin Group, has urged a rehaul of the rail franchising system. Calling for 20 year franchises, ownership of stations, Branson proposed in return a £1bn further upgrade of the London-Glasgow West Coast Main Line, if the government gave the private sector more freedom.
This would, he says, enable in the next decade:
journey times of under 60 minutes between London and Birmingham;
construction of an underground extension to Birmingham...