Regular News: Issue 362 15 May 2009

Share this article:
First Group claims advantage in battle to survive the recession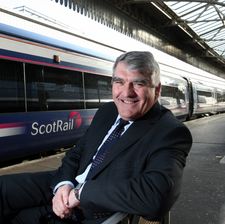 Sir Moir Lockhead: "There are unique features that will see us through"
Robert Jack
First Group has claimed it is unique among UK transport groups in its ability to combat the recession.
The triumphant statement came as First reported full-year operating profits of £497m on revenue of £6.2bn, reflecting the impact of its huge US acquisition Laidlaw and what it described as "the unique strengths of our rail division".
Presenting the results, chief executive Moir Lockhead said the group had considerable advantages over National Express, Arriva, Go Ahead...