Light Rail/Tram News Lead Story: Issue 348 24 Oct 2008

Share this article:
Boris undecided on Cross River Tram while TfL urged to look at all options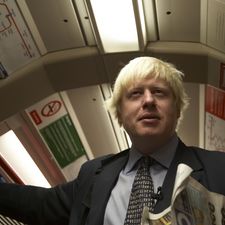 Pidgeon:?Johnson has made a lot of positive noises about the Cross River Tram proposals
By Meera Rambissoon
London mayor Boris Johnson has said that he is a fan of trams but his mind is not yet made up on the fate of the Cross River Tram, which would connect Brixton and Peckham, with Euston and Camden Town.
Liberal Democrat transport spokesman Caroline Pidgeon said that Johnson "made a lot of positive noises" about the tram proposals at a meeting of the Cross River Partnership, earlier this week. She added: "I'm also pleased he's not averse to the possibility of...