Business Back-Up Lead Story: Issue 320 21 Sep 2007

Share this article:
Esteban UK offers one stop shop on bus seating of all types and materials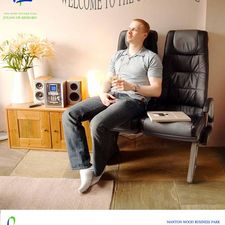 Estebans civic bus seat range is considered the industry standard
Esteban UK is a "one stop shop" supplier of passenger saloon seating of all types, drivers seats as well as countless different styles and types of seat coverings.
Within the UK the firm concentrates on the coach and bus market where it is regarded as the market leader. In 2002 we launched the Civic bus seat range in the UK which is now considered to be the industry standard. The range was developed keeping all aspects of the bus industry's requirements in mind at the design...