Rail News Lead Story: Issue 339 4 Jul 2008

Share this article:
Crow says Network Rail membership as influential as 'writing letter to your MP'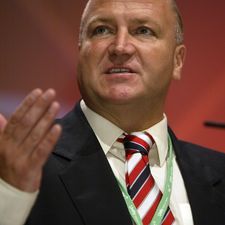 Bob Crow: 'It's state money going into the company. I'd like to see it state-owned'
By James Dark
RMT general secretary Bob Crow has made one of the most damning public criticisms of Network Rail's corporate governance structure.
Crow, one of Network Rail's 70 public members, said he felt the membership had no real power to hold the board to account or to call for the company to make improvements. He was especially critical of the composition of the membership, the lack of formal meetings between membership and board, and of the directors' ability to brush off any...