Rail News: Issue 330 2 Jul 2008

Share this article:
Government is forced to make £2bn payment to cover Metronet's debts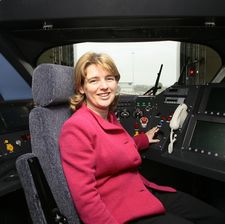 Ruth Kelly: announced £2bn grant to TfL
By Meera Rambissoon
The government has been forced to pay off £1.7bn of debts racked up by failed Tube PPP firm Metronet. The announcement that the government would foot the bill came after Metronet's bankers exercised a condition of the PPP contracts which guarantees that London Underground will pay back at least 95% of outstanding debt six months after the start of any PPP administration.
In a statement to parliament setting out Transport for London's funding for the next 10 years, transport...