Ben Colson: Issue 334 24 Jun 2008

Share this article:
Welcome to the junkie party
Last week's second reading of the Local Transport Bill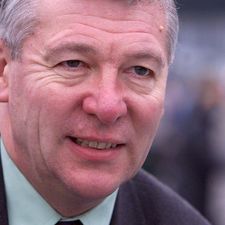 'I do not recognise the picture that Mr Stringer is painting. No worry, never let the truth get in the way of good politics'
It was perhaps unfortunate that the second reading of the Local Transport Bill in the Commons coincided with the address to members of both houses by the president of France, for it reduced to a small number those MPs in the chamber to participate in what is for us an all-important debate.
At 3.26pm the member for Manchester Blackley, Graham Stringer, rose to make his contribution, keenly awaited as a leading member of the parliamentary transport select committee. So we could have expected...