Rail News: Issue 289 7 Jul 2006

Share this article:
More articles like this...
Costs, Funding, Growth, Investment, Performance, Rail, Regulation, Network Rail/Railtrack, England, Scotland, Wales
Network Rail plan suggests £8bn spend to help accomodate growth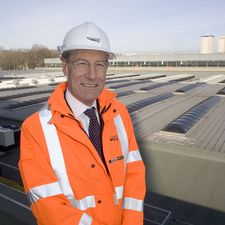 Armitt: 'time has come to deal with demand'
By Robert Jack
Network Rail this week published its 'initial strategic business plan' which outlines the company's plans to reduce the cost of running the rail network by almost a fifth. But it also contains proposals to invest £8bn on projects to accommodate extra demand.
The document sets out the infrastructure controller's emerging plans for operating, maintaining and developing the rail network from 2009 to 2014.
The plan shows Network Rail reducing its costs of running the...