Rail News Lead Story: Issue 322 19 Oct 2007

Share this article:
Winsor held gun to Darling's head and defied bid to oust him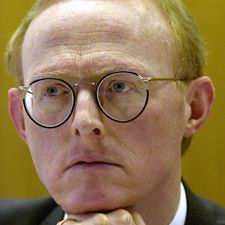 Tom Winsor forced Darling to make statements
By James Dark
Tom Winsor effectively held a gun to Alistair Darling's head to ensure the government would not abolish independent rail regulation either during Railtrack's administration or the 2004 rail review. The revelations are contained in a letter which former rail regulator Winsor left for the new ORR Board on his departure from office.
In the document released under the Freedom of Information Act, Winsor tells the ORR board that he used considerable "leverage" to force then...