Bus News: Issue TEMP 29 May 2009

Share this article:
Peterborough residents choosing bus over car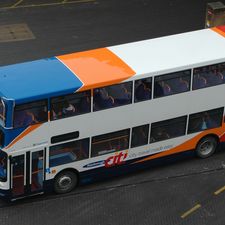 Meera Rambissoon
Peterborough residents are increasingly choosing to use local bus services rather than travel by car, according to new figures showing that bus passenger numbers increased for the sixth year in succession in 2008/09.
The total of 12,971,507 passenger journeys in 2008/09 was a 3.79% increase over 2007/08 and more than 50% higher than the 8,541,154 journeys recorded in 2002/03. The number of bus journeys is also increasing faster than population growth with the proportion of trips per head...