Bus News: Issue 359 6 Apr 2009

Share this article:
Get the global perspective on Bus Rapid Transit at Transit's April conference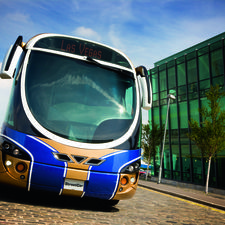 Meera Rambissoon
Find out what BRT means in the North America, France and Africa at Transit's fifth annual Bus as Rapid Transit conference on April 22 in London.
The director of BRT, Breakthrough Technologies Institute, Bill Vincent, from the United States will be speaking on how BRT is viewed and implemented in North America
He will look at systems such as Los Angeles' Metro Rapid and Orange Line, Cleveland's Healthline, and Pittsburgh busways.
"There is no common definition for BRT, said...