Rail News: Issue 358 20 Mar 2009

Share this article:
More articles like this...
Industrial relations, Rail, Staff, First, Govia, London Rail Companies, National Express, Other, Stagecoach, Transport for London, Greater London, South of England, Southeast England, Southwest England
RMT accuses South West Trains of 'dirty campaign' to beat strike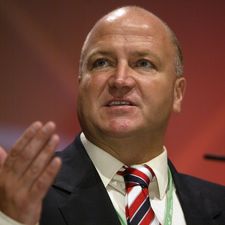 Bob Crow said SWT scared staff before ballot
James Dark
South West Trains has denied accusations from the RMT that it fought a "dirty campaign" to head off strikes in a dispute over plans to cut 660 jobs.
After a ballot which the union said was "narrowly against strike action", general secretary Bob Crow accused the company of intimidating staff. "SWT fought a dirty campaign, refusing to implement a pay increase, which would have adversely affected redundancy pay, and scaring people into believing their severance money...