Business Back-Up: Issue 355 6 Feb 2009

Share this article:
Evolvi leads the online business rail revolution in booking and ticketing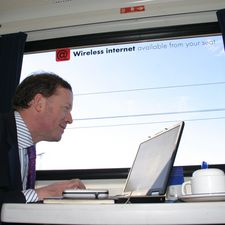 Evolvi's online self booking system, which achieved 47% revenue increase last year, provides real time information access that enables cost comparisons with other modes of transport
Evolvi Rail Systems, the leading online business rail booking and ticketing specialist, has unveiled a record 47% increase in revenue for 2008.
The company, which partners with eight of the top 10 corporate travel management companies in the UK, grew its rail business from £150m to £220m in the last 12 months on the back of major contract gains and renewals.
Among the latest successes was the selection by the Home Office of Evolvi self-booking rail reservation and ticketing...