Rail News: Issue 350 24 Nov 2008

Share this article:
Rail fare rises under attack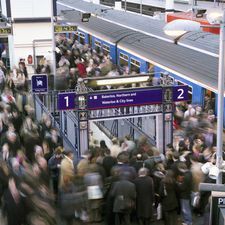 The Association of Train Operating Companies has been criticised for its increase of rail fares, to kick in next year, at a time of economic hardship.
ATOC last week announced that regulated fares, such as season tickets and longer distance, off-peak fares which are capped by government would rise by 6% (based on the July 2008 RPI of 5%, plus 1%) January 2. Unregulated fares - most leisure and advance fares, will rise by varying amounts, according to train operator, with the network average of...