News Extra: Issue 349 6 Nov 2008

Share this article:
Station travel plans - are they a way forward?
Much of the difficulty of rail capacity lies at stations, says Tom Cohen. Station travel plans are part of the solution and mean operators can look beyond the railway fence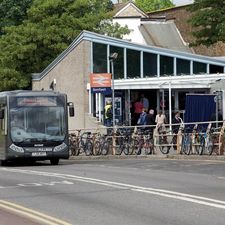 'Much of the time, people aren't aware of their options'
By Tom Cohen
We may be feeling gloomy right now about the future, but long term growth in the rail market remains a near certainty. And this has both train operating companies and local authorities wondering what they need to do to take advantage/cope. A common problem is trains running at capacity in the peaks but with considerable space at other times. There may be many reasons why more travel isn't taking place between the peaks but what should be done? Station travel plans are emerging as part of...