Bus News: Issue 348 24 Oct 2008

Share this article:
Stagecoach to launch first major trial of contactless credit card technology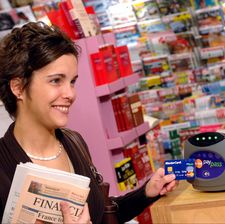 Stagecoach will be the first UK bus operator to accept contactless debit and credit cards
By Andrew Garnett
Stagecoach is to launch on-bus debit and credit card payment on Merseyside next year in a new 12-month trial of contactless 'PayPass' payment technology.
The trial, which the Perth-based group is undertaking in collaboration with the Royal Bank of Scotland and Mastercard, will see readers installed on 200 buses. The partners say the technology will allow passengers to make fast, convenient and safe payments simply by tapping their card on a dedicated reader.
The PayPass system...