Regular News: Issue 347 10 Oct 2008

Share this article:
ATOC planning marketing programme to boost public perceptions of rail travel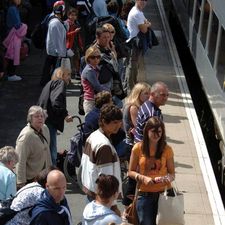 Public ratings for rail remain low
The Association of Train Operating Companies is planning a major marketing programme to improve public perceptions of rail travel.
Chairman Mike Alexander told Transit that Network Rail and train operators had indicated that they would contribute to an industry pot to finance the campaign, and that he will approach the major transport groups for funding when ATOC's ideas have been finalised.
Alexander explained that action is needed to change the railway's image because public...