Rail News: Issue 344 29 Aug 2008

Share this article:
Rail industry partners take to the sky to combat cable theft problem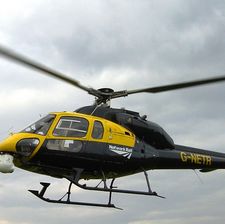 The Network Rail helicopter
By Robert Jack
C2C, the British Transport Police and Network Rail took to the sky this month in a bid to tackle the rising problem of cable theft on the nation's railway.
Company representatives took flight in the Network Rail helicopter, which is kitted out with state-of-the-art crime fighting camera equipment. The camera includes a high powered zoom lens, a recording ability and infrared facilities, making it capable of identifying people attempting to hide.
They flew along the entire c2c route and...