Regular News: Issue 341 19 Aug 2008

Share this article:
Shipp urges government to help bus operators with fuel increases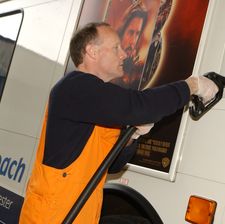 Peter Shipp: 'Someone needs to speak out'
By Robert Jack
One of the country's largest remaining independent bus operators has called on the government to help the industry cope with "horrendous" increases in fuel costs.
Peter Shipp, the chairman of the Hull-based EYMS Group, wants ministers to increase the level of government support for bus services by restoring the 'lost' element of the Bus Service Operators' Grant. This would increase the £400m a year grant by around £92m.
The grant, which was...