Bus News: Issue 321 5 Oct 2007

Share this article:
Warnford warns that human rights law could foil reregulation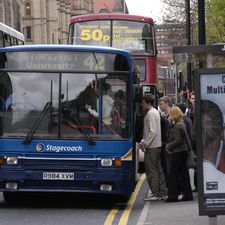 Warnford said TUPE legislation may not apply
By Andrew Garnett
IN A STARK warning, Stagecoach UK Bus managing director Les Warnford has said that any attempt by local authorities to introduce a Quality Contract would likely be met by legal action from bus operators for the loss of their businesses.
Speaking at the Association of Transport Co-Ordinating Officer's Buses - what do passengers want? conference in York last week, Warnford said that the biggest problem he had with Quality Contracts was what effectively amounted to the...