Regular Feature: Issue 362 15 May 2009

Share this article:
Passenger Transport Management Awards 2009 : The Shortlist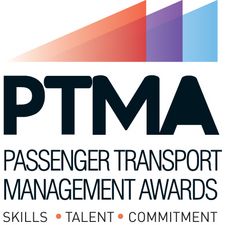 Some of Britain's top transport managers will go head-to-head over the next six weeks in an award scheme designed to recognise and reward their skills, talent and commitment.
The competition covers all levels of management throughout the UK's bus, rail and rapid transit industries.
The Passenger Transport Management Awards are being presented this year for the second time, and the shortlist was announced last week in a ceremony at the Institute of Directors in London's Pall Mall.
Over 30 people from all over the country succeeded in reaching the shortlist in one of the scheme's 12 categories. These cover the project leadership, operational and engineering management, marketing and public affairs, plus innovation and new thinking.
There is a special category to highlight the achievements of talented young managers, whilst the scheme's grand prix is the title of Passenger Transport Professional of the Year. This year, prizes will be presented to bosses of larger and smaller organisations, with one overall prize for the manager judged to have achieved the most by a panel of industry experts.
The awards have been organised by Transit and the team which runs the UK Bus and UK Coach Awards schemes. PTMA director Chris Cheek commented: "Public transport is a vital industry for millions of people, and has a key role to play in the future - helping to tackle congestion and combat climate change. We place huge reliance on the hard work of staff at all levels, and particularly on the organisational skills, talents and commitment of the industry's managers. Fostering and encouraging those skills is central to the industry's future."
---
There is still time for you and your colleagues to book your place
it this prestigious event.
Prices start from £135
, to book please contact Sabrina on
0845 270 7967
or email
sabrina@landor.co.uk
. Further details can be found at
www.ptmawards.co.uk
---
The Shortlist
Passenger Transport Professional of the Year (larger organisations), sponsored by Rotala
Terry Morgan
Tube Lines
Under Terry Morgan, Tube Lines has transformed the day-to-day performance of its lines. He has driven employees to change the age-old traditions of the Underground, making it a safer, greener environment which offers more reliable passenger services. Innovation is now embedded into the corporate culture. A fledgling company when he took it over, Morgan has led Tube Lines to maturity.
Heidi Mottram
Northern Rail
Heidi Mottram has been managing director of Northern Rail since it started in December 2004 and has created one of the fastest growing and most enterprising train operators since privatisation. Her leadership, passion and commitment have given the communities of the north of England a railway to be proud of and one that has a very bright future.
Mark Savelli
First UK Bus Scotland
Mark Savelli is a passionate passenger transport professional who is committed to excellence in service delivery and is well known for his hands-on leadership, and down to earth management style. He is an inspiring talent who has overseen improvements in First Glasgow's punctuality and reliability, passenger growth, financial performance and community/stakeholder engagement. Savelli sets high standards for everyone in the business.
Passenger Transport Professional of the Year (smaller organisations)
Mal McGreevy
Translink
Mal McGreevy is a chartered mechanical engineer and a fellow of the Institute of Railway Operators. Following an early career in
aerospace, tobacco and paper industries he joined Ulsterbus as an engineering manager in 1988, was appointed chief executive, Ulsterbus, Citybus and NI Railways in 1995. He was appointed general manager - rail services in 2004.

Mark Leving
First Hull Trains
Mark Leving, 50, has been a railwayman his entire career having joined the industry over 30 years ago in 1978. Having both studied for a degree and worked his way 'through the ranks', he joined First Hull Trains as the company's first managing director in 2003 and has just completed his fifth financial year of trading. Under Leving's leadership, in what is an extremely complex and heavily regulated environment, this open access company has transformed, and is now widely recognised to be the strongest and best long distance train operator in the UK. Unlike most other train operating companies, First Hull Trains does not receive any subsidies and is operated on a wholly commercial basis.
Mark Fowles
Nottingham City Transport
A charismatic leader of an independent municipal bus operation, who through single mindedness, innovation and a clear vision, has turned around the company from a declining business making an operational loss, to a respected, profitable, leading edge bus operator. Fowles also contributes greatly towards the development and use of public transport in the UK, working for a variety of organisations in many different capacities, calling upon his 25 years of experience in the industry to this end.


Marc Ready
First Devon & Cornwall
Marc Ready has been working in public transport since the age of 16. He is currently managing director of First Devon & Cornwall, a role he has held since 2006. His impact on the business cannot be underestimated; Ready has transformed First Devon & Cornwall, significantly improving operational and financial performance and building relations with stakeholders.
Innovation & New Thinking Award, sponsored by Arriva

Kevin Short and Austin Birks
Youtextus.com/Diamind Bus
Youtextus and Diamond Bus in partnership have introduced a real time information system that offers major benefits to both operators and travellers. Accessible to passengers via mobile phone or dedicated web page, both supported by Google mapping, the free to use service boosted customer confidence and provided Diamond Bus with both valuable daily vehicle movement charts and comprehensive schedule variation reports.
Pete Myers
Northern Rail
Peter Myers is a passionate, charismatic leader with a brilliant track record on making very limited resources go a long way to benefit the customer. Myers is head of
service quality for Northern Rail, responsible for customer service strategy, the customer relations team, and our debt recover and prosecutions unit.
Local & Operational Management Award, sponsored by The TAS Partnership

Bethan Jelfs-Buckley
Arriva Trains Wales
As training centre manager for Arriva Trains Wales, Bethan Jelfs-Buckley's role covers training across the operational spectrum. She ensures staff feedback plays a key role in course development, particularly in safety training. Jelfs-Buckley has project managed opening new satellite training centres across Arriva Trains Wales network and new simulator centres at Chester and Cardiff.
John Gorman
First East Scotland
John Gorman exemplifies local and operational management in the passenger transport industry in a career that has taken him from bus driver to operations manager and assistant operations director. He delivers time and time again and sets the standard for local operational management and is a terrific ambassador not just for First, but for the whole bus industry.
Paul Lyon
Northern Rail
Paul Lyon is one of those people who always go the extra mile. Originally train crew manager for Northern's Tyne, Tees and Wear Area, he was promoted to area traincrew manager but very quickly stepped up to cover the areas operations manager role in the same area.

Alan Pratt
First UK Bus
Alan Pratt joined First Devon & Cornwall in 2006 as the engineering manager for North Devon. He has played an instrumental part in helping to turn the company round, significantly improving engineering and operational performance in North Devon.
Stuart Roughley
Stagecoach Manchester
With 31 years service to the industry, Stuart Roughley's drive and anthusiasm has far from diminished. He continues to inspire others within his depot as well as
mentoring company graduates. He is systematic and methodical in his approach to tackling difficult issues within a heavily congested urban environment. He produces exceptional results whilst gaining respect from all who work with him.
Community & Stakeholder Management Award
Roger French
Brighton & Hove
Roger French's personal commitment and leadership in his community means that the profile of public transport is seamlessly woven through every aspect of his community's activities and is hugely appreciated. This is the result of outstanding year-on-year achievement and partnering - a benchmark for community and stakeholder management to aim for. Summing up his approach, French has said: "I am as proud to be a managing director of Brighton & Hove as I am to be a managing director within the city."
Mike Tapscott
Arriva Trains Wales
Arriva Trains Wales performance manager, Mike Tapscott and his team have played an active role in moving punctuality on the Cambrian Line from the worst performing section of the network to the same level as other routes. This has been achieved through actively working with Network Rail and Welsh Assembly Government representatives as well as providing material for presentation to other stakeholder groups.
Marketing Award

Louise Blyth
Arriva Cross Country
Louise Blyth is head of marketing at Arriva CrossCountry. A creative, strategic thinker and marketing professional, Blyth has a track record of introducing outstanding campaigns that have fired the imagination of CrossCountry's customers. 2009 is a key year for CrossCountry's marketing activity - Blyth's drive and creativity will be vital.

John Everill
Diamond Bus Company
John Everill has brought a fresh, innovative and unique talent to the predictable world of bus marketing. In less than a year the Diamond brand has been redesigned and displayed in a variety of stylish, and humourous images, all backed by professional research, and sheer hard work. He has brightened up the bus brand in the Midlands and beyond.

Claire Johnson
First in Manchester
Claire Johnson has led the First Manchester marketing team since 2006 and made a tremendous difference to their quality and success of marketing at one of the country's busiest bus companies. Her success has been rewarded with promotion to commercial manager and executive board seat - which, aged 27, makes her the youngest First manager to hold such an important role.
Matthew Wooll
First in Berkshire


Matthew Wooll has used his experience and operational knowledge to improve: passenger growth, customer service, passenger information and services to customers, reduce passenger complaints and utilise modern technology to help promote services. Heading a small team he is certainly worthy of recognition for his demonstrable actions in marketing First Group bus services in Berkshire.
Young Passenger Transport Professional Award
Kerry Whiteside
Arriva UK Bus
Kerry Whiteside is a highly effective "conscience" of the customer within Arriva and, increasingly, the industry at large. She combines first class technical expertise with strong interpersonal skills, tenacity and drive. She has an influence on the business far beyond the remit of her role. Recently promoted to head of customer services, Whiteside is well placed to develop a truly world class customer services function.

Kim Purcell
Arriva North East
Kim Purcell has only been with Arriva North East for a relatively short time; however, her inclusive management style has already led to dramatic improvement in the efficiency of communication in her business. Purcell is lively and enthusiastic in all she does and whilst she has achieved much in the last two years she is more excited about the challenges that await her in coming years within the industry.

Martijn Gilbert
Arriva Trains Wales
Martijn Gilbert joined Arriva UK Trains in April 2008 to set up a completely new department bringing 'in house' the procurement of rail replacement and train crew transport services for Arriva Trains Wales and Cross Country. Gilbert has delivered on time, establishing a new, highly motivated team which has produced better
than expected savings whilst increasing the quality of service for customers.
Scott Dunn
Diamond Bus Company
Scott Dunn has arguably achieved more in his brief career than many achieve in a lifetime. He has taken a business that was failing and turned it around, not once but
twice. First with Dunn Line and then in less than a year, with Diamond, he has achieved success in both cases against all odds. A complete, all round professional.
Engineering Award

Peter North
Arriva Trains Wales
Arriva Trains Wales head of production, Pete North manages three major fleet maintenance sites across the ATW network. His leadership has resulted in improved fleet performance through introducing a robust maintenance programme with close attention being paid to potential problem areas and emerging trends. His team are encouraged to keep their skills high through continuous training and development.

Michael Brinicombe
Stagecoach Manchester
The difference between ordinary and extra ordinary is so often just that little word 'extra'. With 37 years in the industry, with consistent year-on-year improvements, with a deep respect by the people who work with him and for him and with a pride and passion for his people, his passengers and his profession, Mike Brinicombe is, without doubt, a very extraordinary engineering manager.


Project Leadership Award

Gareth Woodhouse
Arriva Cross Country
CrossCountry wanted to develop its website to be fit for the 21st century. The answer was XCEL - a project that would give rail customers more options when buying than tickets, planning their journey and booking their seat. Gary Woodhouse was the project manager for this ambitious initiative - and delivered!

Vanessa Schotes
Arriva Trains Wales
Arriva Trains Wales head of marketing, Vanessa Schotes ensures customer needs form the forefront of new services and communications.
She implemented innovative communications championing safety messages and developed new ways to engage passengers with environmental messages related to train travel. She project managed delivery of a new express service linking North and South Wales, with just two months lead time.