News Lead Story: Issue 248 15 Oct 2012

Share this article:
An expert line-up for Parking World 2012
Parking World, Lord's Cricket Ground, London, 20 November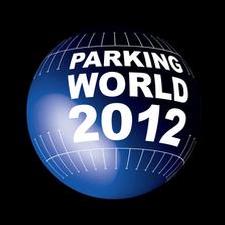 Britons spend around £1.35 billion on parking, but that works out at an average of just £47 per driver, compared with £1,500 on fuel. These are some of the facts which will be discussed at Parking World.

This is the eighth time that Parking Review and Landor LINKS have staged this popular conference and exhibition. Parking World 2012's main sponsor is NSL Services.

The true cost of parking will be addressed in a keynote paper delivered by John Bates, co-author of the RAC Foundation report Spaced Out. Bates will address the need to get a better understanding of the scale and true economics of parking as part of the process of creating parking policies.

The economics of parking will also be considered in a paper from Trevor Clark, director of Buchanan Order Management. He will seek to answer questions such as, can free parking really boost local high streets, and do critics of Sunday and evening parking charges have a point?

Caroline Hamilton, chief adjudicator of London Parking & Traffic Appeals Services (PATAS), will discuss how the provision of an independent appeals system is a vital element in the operation and acceptance of civil parking enforcement.

Austen Hunter, head of transport services at Brighton & Hove City Council, will explain how annual reports, websites and social media can help parking teams engage with the public.

Efficient management of street parking, loading and unloading rules is vital to the health and vitality of high streets. Kieran Fitsall, service development manager at Westminster City Council Parking Services, and Parkopedia's founder Eugene Tsyrklevich will offer insight and feedback from an interesting initiative in an talk on real-time parking bay sensors being piloted on various streets around the city.

Modelling the most effective way to lay out car parks will be discussed by Citilabs, developer on the Cube Dynamism 4 simulation tool.

A growing number of local authorities are working in partnership. Pauline Phillips, client parking manager, Oldham Council and Dale Wood, business processing director, NSL Services, will discuss how back office services can be shared across borough boundaries.

Ensuring that town centres and other amenities are accessible to people with disabilities should be a priority for both the public and private sector, with the provision of parking a key issue. Graham Footer and Helen Dolphin of Disabled Motoring UK will look at topics such as whether or not to charge for disabled parking, the introduction of the new secure Blue Badge designs and permit schemes which give access rights to residents.

Residents' parking is the focus of a session on accommodating the car, which will see Barry Francis, Ealing Council's assistant director of parking, discuss how local authorities need to balance the parking needs of their residents with the needs of visitors, pedestrians and the environment.

Dr Scott Le Vine, a research associate at Imperial College London's Centre for Transport Studies, will discuss the growing role of car clubs and other shared car initiatives. Le Vine is the author of the major RAC Foundation report Car Rental 2.0.

Alongside the emergence of shared cars there has also been a boom in the use of 'driveway rental' schemes over the past five years. Parking World will be welcoming Anthony Eskinazi and Alex Stephany of the pioneering website Parkatmyhouse.com to talk about how their idea has taken off in the UK and been exported overseas.

The exhibition
Alongside the conference there is an exhibition that gives delegates a chance to hear about and discuss the latest trends in subjects such as parking payment systems, enforcement IT and back office processes. Exhibitors confirmed so far include:
• NSL Services (main sponsor)
• Adaptis
• APCOA Parking Services
• Barbour Logic
• Citilabs
• Clearview Traffic
• BemroseBooth Mobile
• Edesix VideoBadge
• FWT
• Nedap AVI
• NSL Services (main sponsor)
• PayByPhone
• RingGo
• Sagoss
• Spur
• Town & City Parking
• Vysionics
• Xerox Parking Services
• Zenco Systems