News Lead Story: Issue 246 6 Sep 2012

Share this article:
Parking World 2012 returns to Lords on 20 November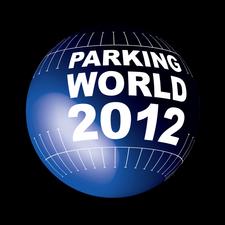 Britons spend around £1.35 billion on parking, but that means the average motorist spends just £47 a year on parking, compared to £1,500 on fuel. These are some of the facts which will be discussed by at Parking World, which takes place at Lord's Cricket Ground on Tuesday 20 November. This is the eighth time Parking Review and Landor LINKS have staged this popular conference and exhibition.
The true cost of parking will be addressed in a keynote paper delivered John Bates, co-author of the RAC Foundation report Spaced Out. Bates will address the need to get a better understanding of the scale and true economics of parking as part of the process of creating parking policies.
The economics of parking will also be a theme of a paper delivered by Trevor Clark, director of Buchanan Order Management, who will seek to answer questions can free parking really boost local high streets, and do critics of Sunday and evening parking charges have a point?.
Efficient management of street parking, loading and unloading rules is vital to health and vitality of high streets. Kieran Fitsall, Westminster City Council's parking manager, will provide insight and feedback from two interesting initiatives – the deployment of traffic marshals in Leicester Square and a pilot of real-time parking bay sensors on various streets around the city centre.
Ensuring that town centres and other amenities are access to people with disabilities should be a priority for both the public and private sector, with the provision of parking a key issue. Graham Footer and Helen Dolphin of Disabled Motoring UK will look at topics such as whether or not to charge for disabled parking, the introduction of the new secure Blue Badge designs and permit schemes which give access rights to residents.
Residents' parking is the focus of a session on accommodating the car, which will see Barry Francis, assistant director of parking at Ealing Council, discuss how local authorities need to balance the parking needs of their residents with the needs of visitors, pedestrians and the environment. In the area of street parking, permit schemes are a means of rationing space, but can be both controversial and challenging to manage.
There has been a boom in the use of 'driveway rental' schemes over the past five years. Parking World will be welcoming the founders of the pioneering website www.parkatmyhouse.com to talk about how their idea has taken off in the UK and been exported overseas.
More speakers are being added to the programme, with presentations planned on issues such as parking reports, the role of the appeals services and car sharing. The parallel exhibition gives delegates a chance to hear about and discuss the latest trends in subjects such as parking payment systems, enforcement IT and back-office processes.
The conference is supported by an exhibition, with confirmed participants including: APCOA, Edesix, Parkmobile, PayByPhone and Spur.