Reflections: Issue Issue 14 30 Jul 2010

Share this article:
More articles like this...
Bus, Conferences/events/exhibitions, Fares/ticketing, Pressure Groups, Rail, Technology, Arriva, First, Go Ahead, National Express, Other, Stagecoach, All of UK
Payment revolution now unstoppable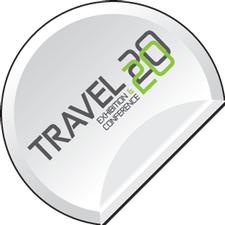 The modernisation of how customers pay for their bus and train travel has take a long time to arrive. A very long time. Stephen Morris, external affairs officer at Bus Users UK, recalls a visit to Harrow bus station in north west London where he saw the first trial of smartcard technology - back in 1994. Think how much the technology that shapes our everyday lives has changed since then. We have bid farewell to telephone boxes and magnetic tapes and we have embraced mobile phones, MP3 players and the internet - often combined in one handheld device. But on most buses and trains you still buy a piece of paper printed with your transaction details.
The pace of change in payment systems for other elements of everyday life has been frightening, but not in public transport. In London the Oyster card has been a massive success, but outside of the capital the roll out of similar technology has been slow.
"Why are we still using technology to pay fares that Noah might have used for an ark ride?" asks Morris.
The analogy is apposite as the great flood seems at last to be upon us in terms of an irresistible force for change. Unfortunately, there remains a lack of clarity and commonality in systems being implemented, with each of the UK's major passenger transport groups is taking its own approach.
Stagecoach recently announced that its is set for a major expansion in the use of smartcard technology on its bus and rail services in the UK. The Perth-based group has developed its own 'StagecoachSmart' travel card, using a system provided by Vix ERG. This summer Stagecoach became the first UK bus operator to roll out a smartcard system across an entire operating area with the launch of StagecoachSmart throughout its Cambridgeshire bus operation.
Some 85% of Stagecoach's 7,000 buses in Britain have smartcard enabled readers and the group will become the first major UK operator to reach 100% in November.
The group is also extending the use of smartcard ticketing at its South West Trains subsidiary. SWT introduced the first smartcard system on the UK rail network in 2008 and it now covers 54 stations.
Even simple debit and credit card payments have not been available to bus passengers is the resultant delay with chip and pin couple with a perceived lack of robustness of the technology on the road.
To overcome this, last October, Stagecoach - in partnership with Mastercard and RBS WorldPay - became the first bus operator in the UK to accept 'Tap and Go' contactless bankcard payments. The company has fitted its 170-strong Merseyside bus fleet with state-of-the-art technology which allows passengers to pay for travel by tapping their debit or credit cards on a high-tech reader.
Go Ahead Group is meanwhile in the process of introducing smartcard ticketing across its entire 3,500-vehicle UK bus business. A trial was launched by Go North East in June. Called 'the key', the smartcards are now being piloted by over 200 passengers on Go North East's Prince Bishops service 20, which links Sunderland and Durham. Go North East plans to put 'the key' into service across its 665-vehicle network by the end of the year.
It's been a long time coming but National Express Group is also getting in on the act. In 2005, the group acquired a bus company in Marrakech, Morocco, as part of its purchase of Spain's Alsa. Phil White, who was chief executive of NEG at the time, visited the operation he was impressed to see how smartcard ticketing made boarding buses easier for passengers. "We don't even have that in Birmingham," he remarked. "We've really got to step up progress on this."
Five years later and progress is finally happening. Since March, new smartcard enabled ticket machines have been in operation on all National express West Midlands service 50 buses in Birmingham.
FirstGroup, Britain's biggest bus and rail operator, carried out the first commercial trial of smartcard ticketing at its Bradford bus operation in 2000. At the time, the group's chief executive, Sir Moir Lockhead, said he expected the technology to be everywhere within three to four years. That has not been the case and the group is at risk of being left behind in the race towards next generation payment solutions.
Arriva has gone down a different route - and arguably has read the situation with more perception as technology moves on. The group has opted for a mobile ticketing solution rather than smartcards. The group launched a UK-wide m-ticketing solution in November 2009. After five months, a total of 14,000 people had registered to use Arriva's m-ticketing solution, via the website or an SMS text message. Today, around one in seven of all Arriva's off-bus '4weekly' sales are made via m-ticketing.
Payment is clearly an area of public transport that will see radical change over the next decade. It is certainly the area where customers like Stephen Morris will expect to see change. "Ticketing has to be dragged into the 21st century. I think it's 19th century now," Go Ahead chief executive Keith Ludeman commented last year.
However, this is a complex challenge. Transforming payment systems requires a powerful coalition between operators and policy makers if it is not to be slow in delivery, and therefore risk becoming 'flash in the pan' as the next technology overtakes it. It is vital to make the right investment decisions, for big and small operators alike.
There is a small window for discussion before major investment decisions that change basis of transactions become irreversible. At the New Transit-sponsored Travel 2020 show in London on September 29/30 will feature a workshop session on ticketing and payment systems, with options clearly explained and discussed. Reserve your place by visiting the website - www.travel2020.co.uk
---
Find out more at the New Transit Exhibition and Conference:
Travel 2020: the future of passenger travel and its technologies