News Lead Story: Issue Issue 11 7 May 2010

Share this article:
What would a Conservative-Liberal Democrat coalition mean for transport?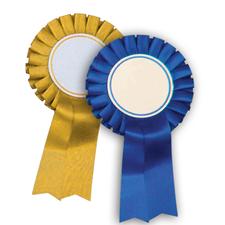 Robert Jack
As we speak David Cameron and Nick Clegg are trying to work out whether they can form a coalition government. Transport is not the key to this agreement, but transport policy will be influenced by its outcome. So what would a Tory-Lib Dem "coalition for change" mean for transport?
A glance at the manifestos of the two parties reveals plenty of common ground. Both are committed to high speed rail. Both want longer rail franchises with less micro-management from government. Both want Network Rail to be made more accountable. Both support light rail. And both oppose new runways at Heathrow and Stansted.
There are, however, two major areas of disagreement, however. They are buses and road pricing.
The Lib Dems want to reverse the deregulation of buses outside of London that was brought in by the Tories in the 1980s. They want to use Labour's 2008 Local Transport Act to give local authorities new powers to regulate buses, with Quality Contracts. Tory policy is the complete opposite. They are firmly opposed to reregulation and want to promote partnership working between local authorities and bus operators.
Tory transport spokesman Stephen Hammond believes that Quality Contracts will "drive a wedge between operators and councils, and discourage investment and innovation".
Speaking to New Transit last month, Lib Dem transport spokesman Norman Baker said: "The Tories seem more interested in bus companies than in bus passengers."
Road pricing is the other area of potential conflict. The Lib Dem manifesto contains a pledge to introduce a nationwide road pricing scheme, but the Tories say this is unwanted, unnecessary, and an IT disaster waiting to happen.
But could common ground emerge in this area? During the election campaign, Tory leader David Cameron said his party would consider polls for new roads, and refused to rule out extending them to existing ones.
The big question is where would the axe fall? Whoever forms the next government will have to make savage cuts in public expenditure. What parts of the transport budget would a Tory-Lib Dem coalition cut?
Crossrail could be the most high profile casualty. Both parties support the £16bn project but neither has labelled it "untouchable".
The Tories have said that all major projects will need to be reviewed because of the impact of the recession on public finances, and Crossrail is no exception.
Speaking in May 2009, Tory Treasury spokesman Philip Hammond said: "We believe that Crossrail is a good project. It fits very well with our agenda of improving rail infrastructure.
"But do the government have no conception of the scale of the hole that they have dug? Every single programme and project will have to be reassessed and re-evaluated."
Last September, Liberal Democrat Treasury spokesman Vince Cable warned that Crossrail was unlikely to be a "key priority". Cable, the Twickenham MP, suggested that Crossrail may have to rely less on public funding.
"I doubt that in our list of key spending priorities at the next general election, we are going to be listing X-billion pounds of taxpayers' cash to invest in Crossrail," he said. "They have got to try and find a funding mechanism that isn't so dependent on the public sector."
Cable suggested that a whole series of small projects might give a better return than Crossrail.
"Certainly in south-west London, we have these arguments about using Waterloo International [the former Eurostar platforms]. It involves very little money, it's just sitting there. It's an absolute scandal," he said.
"We are not arguing for stopping the project but equally we are not suggesting that we should be finding lots more public money for it. We just can't afford it in the current environment."