Articles: Issue Issue 27 7 Feb 2012

Share this article:
Guillaume Pepy, Chairman SNCF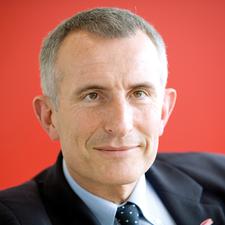 Guillaume Pepy, Chairman SNCF
Why is he on the list?
Leads SNCF, second only to DB in Europe and internationally.
What kind of year has he had?
Recovery strategy appeared effective in addressing some structural issues, and financial agreements with the French state and track authority RFF have given SNCF a more solid foundation. International/domestic freight and local transport businesses grew rapidly and TGV performance recovered, but Pepy acknowledges profit margins across his €30bn business are well below the level required to finance investment. Credit rating was cut in anticipation of looser ties with the French state.
What's coming up in 2012?
SNCF will continue to grow and has a presence in over 120 countries, but weaker finances puts it at a disadvantage to DB.