Feature Detail: Issue Issue 26 19 Dec 2011

Share this article:
Public transport 'should emulate the Apple approach'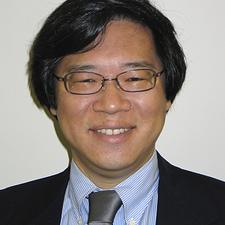 Kenneth Lin
Shopping in Apple's famous Fifth Avenue store in New York may appear to have little in common with bus service design. However, Ken Lin, senior planning manager at Parsons Brinckerhoff's New York office, told the Travel 2020 conference that delivering a comparable experience is a practical ambition for the bus industry to aspire to.
The store is characterised by its minimalist clean design, high quality customer assistance, distinctive product branding and products that become part of customers' lifestyle. Where similar principles have been applied to bus rapid transit systems, even in parts of the United States that have seemed inextricably wedded to the car, success has exceeded expectations. In both Los Angeles and Phoenix, Bus Rapid Transit systems have been designed which have persuaded people to switch modes by complying with the principles on which Apple's retailing is based, said Lin.
The design and branding is one of the standout features of the systems, with bus stops free from clutter and without advertising detracting from the BRT brand, while artworks give them a community identity. Comprehensive and reliable real time information provides up-to-the-minute journey advice, while the product quality was improved dramatically by speeding up journey times through schedules that reduced stops, and routes with high levels of bus priority.
In Phoenix, the design of the vehicles was influenced by interviews with non-users asking them what facilities would be required to encourage them to switch modes. As a result, window blinds and high quality air-conditioning were installed to provide protection against the desert climate, and large overhead lockers provided. Facilities like on-board coffee machines and TV were rejected after they were not deemed important by non-users.
Research has shown that within a short space of time one third of the patronage on both systems was made up of people who did not previously use buses. In Los Angeles, ridership reached the level forecast for the 25th year within two years of opening, and over 75% of passengers said the bus was quicker than if they had gone by car. In the case of Phoenix, Lin says a premium fare has not detracted from the appeal of the service because it has added to its premium image.
There had also been a positive knock on effect for the entire public transport system. Lin recalls that in Phoenix the initial impression of non-users was that buses were "full of degenerates…But when you get people to use it they find out the transit system is not as bad as they thought and they start to use other services".
A focus on continuous improvement in service and information has included Phoenix publishing details on loadings for each journey so that passengers who have the choice can select when to travel on the basis of when most space is available.
"So this is an example of transit going the Apple route," Lin said, "through its branding and design, simple direct service offer and a whole feel of customer care."