End of the line: Issue Issue 16 9 Oct 2010

Share this article:
Bright sparks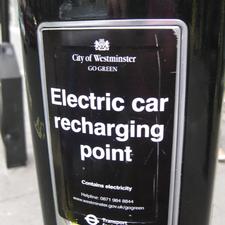 A Westminster recharging point
The electric car has long had its detractors. However, charging points are popping up all over the capital and it seems the future could be quiet and emission free. Sadly it seems that when the sustainability of recharging points meets health and safety, stupidity rules if the picture above that was sent in by reader New Transit Roger Davies is to be believed.