Comment: Issue 605 14 Sep 2012

Share this article:
The power of information could change everything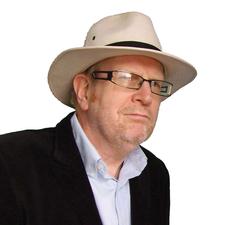 Peter Stonham
Peter Stonham
It might be obvious, but it's worth saying over and over again: information is power, and people can't do what they don't know is possible, or use what they don't know is available. The significance of this simple truth for transport and travel behaviour is fundamental to its future, and never more so than at the present time of potentially game-changing developments in communication technology and the use of data.
We are living in the middle of an information revolution and for transport that means the information that influences and supports the travel decision-making by millions of users everyday. Their awareness of options is multiplying with every new on-line service, app and smartphone development that seem to now be announced almost daily. And the impact is not just at the level of basic journey information. Users now routinely expect to know if services are running reliably, and what they are going to cost. They like to know about other things too, such as whether they can get a seat, what additional services are available onboard and at the departure and arrival points, and how onward connections can be made.
Operators have always known they needed to communicate effectively about their services to get people to use them. The traditional mechanism was the timetable, either as a complete guide or broken into fragments for use at specific points in the system. In the past few years, however, there has been an accelerating explosion of new ways to communicate and the opportunity to speak to different people in different ways at different times with information tailored to particular situations and needs.
One of the key outcomes of the revolution triggered by the arrival of digital technology and the internet has been the capability of finding important, timely and accurate information at the touch of a key, with the promise of sweeping away traditions of the laborious compilation and publication of printed timetables, schedules and other data about the nature of the transport system, and at the same time allowing users to know exactly how services are running.
It has been a revolution in expectations, as well as possibilities. The most recent steps in this continuing process have seen the release of hitherto unavailable data, often regarded as confidential, to now be directly accessed by users before and during their travel, and by third parties to create new information sources and analyses of travel services, their performance and patterns of use. Alongside this, users have begun creating their own collective information banks, adding to them the opinions and experiences of others through social networking, crowd sourcing and cloud computing.
For those working in the planning, delivery, management and marketing of passenger transport this new world poses a range of challenges as well as opportunities. There are both technical issues of information collection, presentation and display, including accuracy and immediacy; issues of combining information about different elements of a journey and how they fit together, including interchange and connection; issues of assistance and support to users when there is disruption or delay, including alternatives to original travel plans; en route updates and alerts, including the options for additional services and facilities (both transport related and connected areas like destination and consumer products and facilities); and finally how information on activities and patterns is placed in a virtuous circle that gives users the greatest possible insight into the transport system and allows those responsible for it to make better planning and operating decisions.
It is not just operators telling people about their services, but sharing information about them and how they are running with other service providers and system managers. And with the users too. Plus the truly revolutionary idea of those supplying services receiving information from their customers about what is actually going on in the real world. Sometimes, in fact, the customers will now know more about what is happening than the service operators themselves and will want to tell them and fellow passengers about it, and see what the operators are doing to put things right (or not). Recent research by Passenger Focus is amongst that pin-pointing a very clear new set of user expectations about the information that is expected when normal service provision is breaking down, for example.
Information will be a major feature of our Travel 2020 conference and exhibition in London on 10-11 October, and there will be a special session updating those attending on the latest developments in mobile and smart phone systems and their implications across the world of passenger transport. More details about the event can be found in the programme on the website www.travel2020.co.uk