Lead Story: Issue 598 11 Jun 2012

Share this article:
'Smarter choices' advocates prepare rival modelling guidance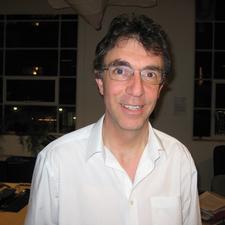 Joseph: alternative guidance "not a declaration of war" on DfT
Advocates of 'smarter choice' travel behaviour change policies are preparing their own guidance on modelling the impact of the measures because they say the DfT's advice is too negative.
The DfT's Modelling smarter choices guidance was published last month and sets out how the Department expects transport modellers to assess the impact of measures such as travel plans, car clubs and car sharing schemes. But critics say its tone is too downbeat.
Preparation of the alternative guidance is being co-ordinated by Sian Berry, a sustainable transport campaigner at environmental and public transport group the Campaign for Better Transport. The CBT plans to publish a draft of the document for consultation within the next few weeks.
CBT chief executive Stephen Joseph told LTT this week: "This isn't a declaration of war by us on the Department in any way. It's just there was a sense that what the Department has produced doesn't fully reflect the consensus of professionals working in this field and we thought it would be helpful to produce guidance that did.
"If the Department wants to adopt it that would be great," Joseph added. "And if other organisations, such as the Transport Planning Society, PTEG and the local authority Technical Advisors Group find it useful and want to sign up to it, that would be very welcome."
Smarter choices advocates tried to persuade the DfT to revise the draft version of its guidance released last November. They raised concerns with civil servants at a round table event and subsequently sent the Department a 'tracked changes' version of the guidance, suggesting how it could be improved.
But Joseph said few of the changes appeared to have been incorporated in the revised document, which is due to become definitive in August.
Lynn Sloman, of consultant Transport for Quality of Life, told LTT she thought the DfT's guidance was over-reliant on a 2008 paper by two German academics, Möser and Bamberg, which was critical of 'smarter choice' evaluation studies. "The general tone of the Möser and Bamberg work tends to be sceptical about behaviour change programmes," she said.
Sloman said that, despite this, Möser and Bamberg had come up with estimates for the effects of workplace and school travel plans and targeted marketing initiatives on car trips, which are cited in the DfT's guidance, similar to what evaluation studies have found.
Joseph agreed. "The numbers they came up with are actually in the same bands as the literature suggests," he said. "It's just the tone of Möser and Bamberg and the original [DfT] draft were kind of downbeat."
Among those who have been involved in pressing the DfT to change its guidance, or helping to prepare the alternative guidance, are Phil Goodwin of the University of the West of England; Rob Wall and Andy Cope of Sustrans; Pedro Abrantes of PTEG; Sally Cairns of TRL; and Keith Buchan, chair of the Transport Planning Society.
Discuss this and much more at LTT's Modelling World 2012 conference