Events & Services : Event : Devolving Rail to the Regions

Conference
Location:
Manchester Town Hall
Manchester
Phone:
020 7091 7865
Fax:
020 7091 7966
Email:
Send Email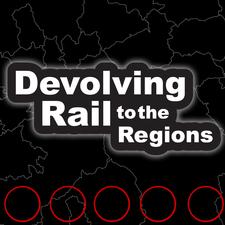 Devolving Rail to the Regions
Capturing the opportunities offered by decentralising local rail services
17 May 2012
** Last chance to book **
Sponsored by: Abellio and Serco

The Department for Transport has published a consultation paper on devolving responsibilities for passenger rail services to Northern Passenger Transport Executives and local authorities. Devolution of rail to the regions potentially heralds the most significant change to the railways since privatisation.

The potential and challenges are enormous. Railway usage is the highest in any peace year since 1920. Raising petrol costs together with more sophisticated ticketing are set to drive further growth. To sustain growth and potentially transform delivery, local vision, leadership and creativity will be required. Rail devolution promises new opportunity to deliver a more responsive, more integrated railway. The challenge is how best do we unlock these benefits for passenger, regional communities and their economies.

The DfT are consulting on five options for devolving rail powers:
What are the pro's and cons of these various options?

What governance structure will work for the various partners involve?

How will the interests of Local Authorities not participating be protected?


This timely brings together a wealth of expertise to examine experience of devolved rail across England, Scotland and Wales. We ask where has regionalisation worked in Europe and what can we learn. The views of PTE's Local Authorities and TOC's will be balance by independent expert viewpoints. Join us at the vanguard of this crucial discussion.
Benefits of attending
Hear about the DfT's proposal and 5 consultation options for rail devolution

Explore what real difference devolution might bring to local rail and how the benefits can captures for communities and economies

Find out which functions will remain 'national' and how they relate to the regions

Examine how devolution will affect passengers

Discuss the opportunities for improving, integration, planning, management and value for money

Learn from European experience

Hear what devolved rail powers have meant for Scotland and Wales

Debate the benefits and disbenefits of devolved operations and partnerships

Discuss the barrier to rail devolution and consider how they can be overcome

Who should attend?
Pteg and the ITAs, TfL

Local authorities: planning and transportation

Transport consultants

Passenger franchise and open access operators

Transport and planning lawyers

DfT, DCLG, The Treasury, Welsh Assembly Government and the Scottish Government

Network Rail, ORR, RSSB

Rail infrastructure suppliers, contractors and manufacturers

Rolling stock leasing companies and manufacturers

Civil engineers

Property developers and retailers

Railways trade unions

Investors, private equity companies and infrastructure funders
Speakers include:
Norman Baker, Transport Minister


Andrew Fender, Chair, Transport for Greater Manchester Committee

Stephen Clark, Rail Programme Director, Transport for Greater Manchester

Frances Duffy, Director of Transport, Welsh Government


John Kitchen, Rail Officer, Cumbria County Council

Richard Burningham, Manager, Devon and Cornwall Rail Partnership

Ingemar Lundin, former Director of Jonkoping Transport Authority, Sweden

Roger Cobbe, Policy Director, Arriva Trains

Prof. Paul Salveson, The University of Huddersfield/New Transit

Jonathan Bray, Director, PTEG

Nick Maltby, Partner, Bircham, Dyson, Bell

Frank Roach, Partnership Manager, HITRANS

Richard Middleton, Head of Surface Transport, Leigh Fisher

Ed Cox, Director, IPPR
Download the full programme


Delegate rates