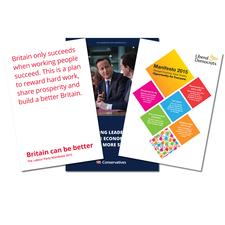 Analysis and news on transport policy & planning; passenger transport; technology & parking.
Read the latest: None of Britain's political parties have pledged to honour the forthcoming recommendations of the Airports Commission, which the coalition... continued
Subscription
Or take a no obligation 2 week free trial
Already a subscriber?
Local Transport Today, New Transit, Transit & LTTXtra subscribers
Just added : Last updated 54 hours ago
Coming Events
Conference
Mary Ward House
13 May 2015
Latest opinion : Last updated 2 days ago
Latest business : Last updated 12 days ago
Recent comments
Local Transport Today 593 30 March
Norman Baker's £11bn figure is from the Cabinet Office/DfT analysis of urban transport (http://tinyurl.com/c47l6tr) and excludes the measureable costs of physical inactivity,...
continued