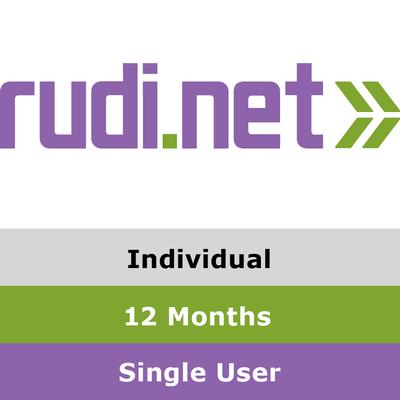 Please note, if paying by invoice, subscription will not begin until payment has been received. Credit Card Subscriptions begin the day they are purchased. If purchased after 5pm, subscription begins the following day. You will be notified when your subscription is activated.
RUDI - Individual 12 Month Subscription
Single User
£78.00 £15.60 VAT in stock
UK Delivery included

This 12 month Subscription gives individual access for a single user to RUDI: The urban knowledge sharing network
An independent, unbiased service, the Resource for Urban Design Information (RUDI) is the largest web resource dedicated to urban design and placemaking.
RUDI's extensive range of resources are available to members, and we also offer many value-added benefits and discounts for members of various professional institutions.
RUDI's 20,000-plus pages contain all the up-to-date material needed for research, proposal preparation, commissioning projects, fact-checking and general reference