British councils issue over 6.8m PCNs, study reveals
Swiftcover calculates value of penalty charges adds up to £234m
31 May 2012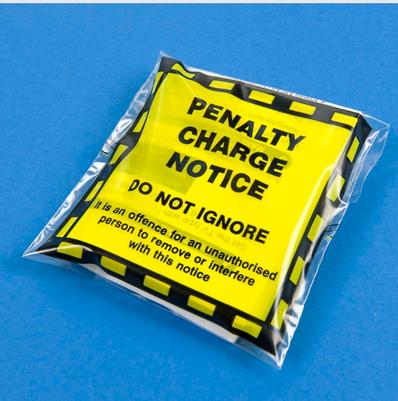 Over 6.8m penalty charge notices (PCNs) were issued during 2011, an increase of 246,255 on the 6.5m issued in 2010, according to figures obtained by insurance company Swiftcover.
The company asked 93 local authorities across England, Wales and Scotland, and Transport for London (TfL), for details of parking enforcement under the Freedom of Information Act. In all, 70 councils provided all the data requested and the remaining 23 only some or none. TfL supplied a full set of data.
Swiftcover estimated that local authorities generate £234m in penalty income annually. Its calculation assumed that the minimum fine was £25 outside London and £40 in London, based on payments made within 14 days.
Outside the capital, Liverpool City Council issued the largest amount of parking penalties (146,503 PCNs, including bus lanes). Next came Manchester City Council (138,558) and then Birmingham City Council (132,684).
The research indicated that the number of local authority civil enforcement officers (CEOs) fell from 3,882 in 2010 to 3,693 in 2011. Liverpool's CEOs were the busiest, issuing an average of 2,616 PCNs, followed by Coventry (2,220) and Worcester (2,125). In contrast, Sunderland's CEOs issued just 296 penalties each.
There has been an increase in representations by motorists. In 2010, 1,677,043 appeals were lodged with local councils and TfL. Last year the number of appeals rose to 1,758,571, or 146,547 each month. However, the success rate of these challenges has fallen from 47% (780,710 PCNs) in 2010 to just 39% (683,218) of tickets being overturned during 2011.
Success rates in disputed cases vary from council to council, the data reveals. Only 11% of motorists win appeals in Bradford, while 72% win in Chichester. About a third (36%) of Manchester motorists who had disputed a ticket were successful and 41% of appeals were upheld in Birmingham.

Further research by the insurer revealed that 66% of motorists felt parking in their nearest town or city centre had become more difficult in the past few years. "Because of this, 51% of shoppers are deserting their local high street," said Robin Reames, chief claims officer at swiftcover.com.
The research also showed that 61% of 17-to-24 year olds do not shop in their local town, opting for alternatives such as shopping centres with easier to access parking. "Shortage of parking has become a huge issue in towns and cities across the UK in the past five to ten years, though, this doesn't excuse illegal parking," sais Reams. "Although it might be an easy option to park on a double yellow for a short time, it's potentially dangerous as well as being illegal, and can result in a fine. Furthermore, if your illegally parked car is a hazard and a moving vehicle crashed into it, an insurer could, in theory, request up to a third of the bill from the at fault motorist."
Discuss this and more at Parking Review's Enforcement Summit 2012 on the 10 July in London