DfT-backed programme to monitor council focus on pothole prevention
22 June 2012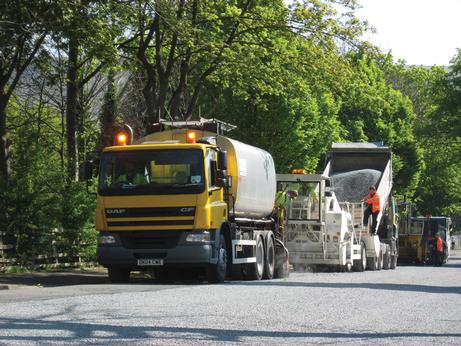 The Highway Maintenance Efficiency Programme is to track whether or not local authorities in England are switching resources away from repairing defects and rebuilding the worst roads to the Government's preferred approach of resurfacing roads.
The DfT-supported programme is to check on progress being made in implementing the recommendations of the Potholes Review ordered by the local transport minister Norman Baker. The proposal to monitor the response of local authorities is contained in an 'action plan' the review's chair, Matthew Lugg, has drawn up.
The plan follows the DfT's decision 16 months ago to scrap requirements on local highway authorities to report against national indicators on highway condition as "burdensome," whilst still asking them to collect data on highway condition.
The agreed action plan entails industry bodies measuring whether over time there is a greater emphasis on preventative maintenance as opposed to reactive repairs. The Road Surface Treatments Association and the Asphalt Industry Alliance (AIA) will collate data on the tonnages of surfacing materials ordered by highway authorities to give an idea of the extent to which authorities are treating roads to prevent defects forming.
The HMEP will track this information annually over five years to build up a picture of the focus of highway authorities on surfacing roads. It will want to see a smaller proportion of budgets spent treating carriageways categorised as in the worst 'red' condition requiring expensive structural repair and more spent on resurfacing treatments on 'amber' roads with less deterioration.
The AIA is also to include new questions in its annual ALARM survey for the review on the split between temporary and permanent defects repairs and on the priority given to preventing footways defects.
The review concluded that the scrapped indicators had encouraged an ineffective worst-first approach (LTT 27 Apr).
Lugg told LTT: "Producing a report is one thing; trying to embed it is another. Progress needs monitoring and the HMEP will do that."
The DfT accepted the review recommendation to provide guidance on "substantiating the case for funding that reduces the formation of potholes" and to review the code of practice, Well-Maintained Highways. Lugg said: "It's amazing we can't put a value on the benefits of investing in maintenance."
Discuss this at LTT's Future of Highways Delivery Conference : 27 June 2012