Welsh borrowing gives £60m boost for council highway maintenance
25 May 2012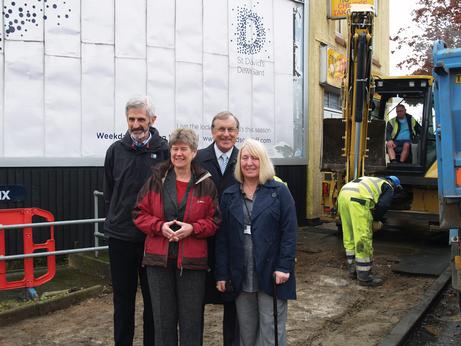 Local highway authorities in Wales will invest an additional £60m this year in improving the highways network after the Welsh Government provided the cash to service extra borrowing.
All 22 authorities in Wales are taking the Welsh Government up on its offer to provide the revenue payments for additional prudential borrowing targeted at the highways infrastructure. The Welsh Government will provide £4m this year to secure the £60m to be spent this financial year.
The investment for the year dwarfs the £15m annual allocations the Welsh Government provided as grant funding for three consecutive years up until 2010/11.
Two-thirds (£40.8m) of the new investment this year will go on delivering an estimated 1,226 surface dressing and carriageway or footway reconstruction schemes. A further £5.6m will be spent on 50 bridge maintenance schemes; £4.3m on replacing street lighting columns or lamps in 12 authorities; and £3.6m on upgrading traffic signals and street furniture.
Just under 10% of the spending (£5.8m) will be on minor highway construction work rather than maintenance, delivering 62 schemes such as junction improvements and bus priority.
The largest individual allocations go to Cardiff (£348,949 in revenue to secure £5m of investment this year), Powys (£320,721 revenue, £4.7m investment) and Carmarthenshire (£299,012 revenue, £4.3m investment). The smallest goes to Merthyr Tydfil with a revenue payment of £48,436 for a £0.7m investment.
The Welsh Government plans to repeat the Local Government Borrowing Initiative in 2013/14 and 2014/15 to secure a total of £170m investment in highways by providing the revenue to cover the debt repayments over 22 years.
Tim Peppin, WLGA director of regeneration and sustainable development, commented: "This is a substantially higher amount than has been invested in recent years. The challenge now is to deliver this. We need to ensure the capacity of the industry is there to pick up this amount of work and there is a risk when you increase investment that prices will go through the roof." He said authorities were working to get better prices through collaborative procurement.
The WLGA has warned that there is not "infinite scope" to use borrowing to pay for infrastructure. Welsh finance minister Jane Hutt promised "innovative forms of financing" in the Wales Infrastructure Investment Plan for Growth and Jobs published this week.
Discuss the future of highways delivery at LTT's exclusive event on the 27 June