Resume work on road schemes, Penning tells Highways Agency
11 May 2012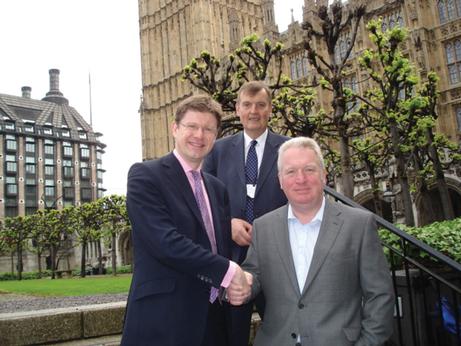 Roads minister Mike Penning this week authorised planning work to recommence on six Highways Agency schemes, and said they would be priorities for construction in the next comprehensive spending review period, starting in April 2015.
The schemes are:
• M4 junctions 3-12 managed motorway scheme in the Thames Valley
• M25 junction 30/A13 capacity scheme in Thurrock
• A19/A1058 Coast Road junction improvement in North Tyneside
• A21 Tonbridge to Pembury widening in Kent
• A63 Castle Street improvements, Hull
• A160/A180 improvements, Immingham
The projects were among those for which construction was postponed in the 2010 spending review.
The Department this week said the schemes would be "in a good position" to be considered for delivery in the early years of the next spending review period. A DfT spokeswoman told LTT: "These six projects are basically earmarked to go ahead."
The Government appears particularly keen to progress the A21 scheme in Kent. Penning met Kent County Council leader Paul Carter and local MP and minister for cities Greg Clark on the morning of his announcement to discuss the scheme.
Clark said: "The A21 scheme is the only one of the six for which the Public Inquiry has been given permission to begin, putting this crucial scheme at the head of the list."
The project will widen a 2.5-mile section of road, which carries approximately 40,000 vehicles a day.
Kent claims it could deliver the scheme for just £70m, rather than the £120m cited by the HA. The council has offered to fund the public inquiry for the road.
Penning offered no positive news about two other schemes that were deferred in 2010 – the M20 junction 10a in Kent and the M54 to M6/M6 Toll link road.
The Department said these would "continue to be considered for future delivery along with other schemes".
Discuss the Future of Highways Delivery at LTT's event in June