Post-peak car: how can it be modelled?
27 April 2012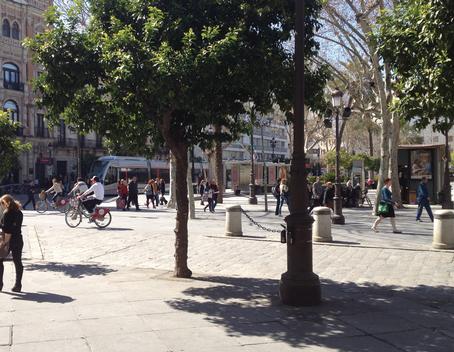 A key issue for modellers in today's fast changing world is: how do we recognise fundamental changes in social, cultural and economic trends early enough to model them? This fundamental question will be raised by Phil Goodwin, Emeritus Professor of Transport Policy, Centre for Transport & Society, University of the West of England.
Models tend to extrapolate from the past, and to assume that the future will be similar. Yet the accelerating pace of change clearly shows that the future may be quite different to the past in many ways. 'I have lost count of the times that transport modellers have approached me and commented that their children, or nieces and nephews, show very different tendencies than themselves' says Goodwin. 'New generations are different; many are not interested in getting a car, or in the one-time rite of passage into adulthood that car ownership once denoted. And now are changing behaviour patterns limited to younger generations. There is evidence to suggest that moving to the suburbs to raise a family and lead a car-based life is not a one-way process. Many older middle age couples are moving back to car-free, inner city living. These social phenomena are real, and cannot be ignored.'
These are, says Goodwin, now widely observed behaviours, and no longer merely anecdotal. 'We can't ignore them: we need to recognise change and work out what to do about it.'
One of the challenges with modelling is that we need to create models that take the 'softer' elements of behaviour more seriously, says Goodwin. Typically, 'soft' is taken by transport modellers to mean woolly and unimportant – in complete contrast to the huge significance placed on other disciplines, for example retail and destination management – on 'soft' influences such as loyalty and habit.
'Hard' factors such as time, economics and engineering choices are favoured in most models over the subjective elements that also drive key behaviour patterns. It's not a lack of data that leads to these types of models being created, says Goodwin, but rather a flawed view of their relative importance.
Recently, says Goodwin, he has come across rejections of formal modelling. In some cases, he suggests, politicians and decision-makers prefer an evidence base of already achieved practice as a guideline for policy. What would be useful, he suggests, is to analyse the success of cities with demonstrably good transport schemes and explore the evidence bases underpinning their chosen infrastructure investments.
One key example he cites is the pedestrianisation of town centres, which he describes as one of the biggest urban trends of the past 50 years. The decision to pedestrianise has not depended on modelling at all, and nor has, except in a minor logistics sense, the decision to go ahead with cycle hire schemes. On the other hand, many modellers have spent years and millions on modelling road pricing schemes, with little or no impact on actual reality. 'We have to ask ourselves, whether the era of the big model is over' says Goodwin.
So are big models making way for big data? The questions that models seek to answer are not resolved by more data – although better data is always good – but rather by thinking about the data, what it means, and what it tells us about why and how choices are made.
Phil Goodwin will be speaking at Modelling World 2012