Devolve major scheme funding to councils, not LEPs, DfT told
13 April 2012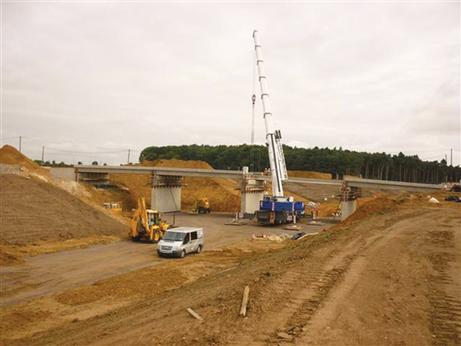 The Local Government Association is calling on the DfT to rethink plans to devolve local major transport scheme funding to the 38 Local Enterprise Partnership areas outside London, suggesting that the cash should instead go to individual local transport authorities.
The LGA's response to the consultation on devolving the funding (LTT 02 Feb) describes the Department's proposals as a "a step in the right direction" but says allocating funding to LEP areas will add an unnecessary layer of complexity.
"Funds should be devolved to individual councils and councils should be free to decide how they engage with each other and with other bodies to use those funds," says the LGA. "Where individual councils cannot afford schemes that bring strategic benefit to a particular area they will have an incentive to come together and to form partnerships with others to deliver those schemes on a case-by-case basis, creating flexible and temporary coalitions of the willing."
The DfT's proposals envisage local transport bodies (LTBs) being set up in each LEP area to determine how the transport funding should be spent. The Department has suggested that LTBs could comprise the local transport authorities and other bodies such as LEPs, district councils in two-tier areas, and other transport providers such as Network Rail and the Highways Agency.
But the LGA says decisions on transport priorities should be taken by "councillors alone" because they are democratically accountable.
It also rejects the DfT's view that LEPs should have a "central and influential role" in priority setting. "There is no democratic justification in according the views of those represented on LEPs greater weight than other stakeholders."
The LGA accepts that the devolution of the funding pot could mean some costlier schemes are not built. But it says: "Evidence produced by Pteg and supported by TAG [the local government Technical Advisors Group] suggests that smaller-scale schemes tend to deliver better value for money in any case."
The LGA also opposes the DfT's suggestion that local transport bodies should still have to follow the DfT's business case model and WebTAG appraisal guidance. "For devolution to be meaningful LTBs must not be forced into using a single centrally-determined system of evaluation," it says.
The LGA's response incorporates advice from TAG.
Discuss funding and financing the nations roads at LTT's Future of Highways Delivery North event on the 27 June