People: Issue 362 8 Jun 2009
Share this article:
Sadiq Khan Tweets about new transport minister role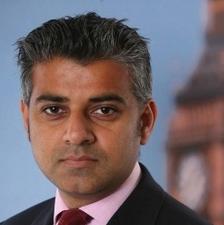 Tooting MP Sadiq Khan has announced his promotion to the role of transport minister on Twitter.
"...I have been asked to be Minister of State for Transport and a Privy Councillor attending Cabinet on transport issues."
Khan has promoted his new role as "first Muslim cabinet minister in Gordon Brown's reshuffle" and his late father drove buses around Wandsworth for 25 years.
Elected as Tooting MP in May 2005, Khan was made parliamentary under-secretary of state in the...