Bus News: Issue 362 28 May 2009
Share this article:
OFT refers Stagecoach Preston acquisition to Competition Commission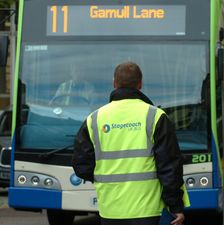 The Office of Fair Trading has referred the acquisition of Preston Bus by Stagecoach Bus Holdings to the Competition Commission.
Stagecoach and Preston Bus provide local bus services in Preston and, as a result of this acquisition, Stagecoach has become the predominant provider of commercial bus services in this area.
Given the absence of any evidence of likely entry in the short to medium term by other bus operators, the OFT was concerned that this could result in higher prices or...