Rail News: Issue 362 15 May 2009
Share this article:
Adonis will demand more rigorous station standards in new franchises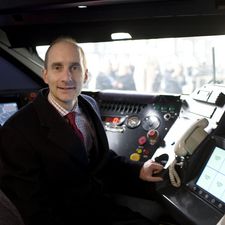 Adonis: "station quality is variable"
Train operators will be required to meet more rigorous station standards when new franchises are let, transport minister Andrew Adonis has announced.
Adonis's decision follows his tour of the country's rail network during which time he used over 50 stations. In a speech to the National Rail Conference, Adonis said he was left with a marked impression "that the quality of stations is now far more variable than the quality of the trains that serve them, and that at some of our...